Significant Projects Include:
Innovative Mound Rd, Macomb Co
8 Mile long multi year Curb and Sidewalk project with over 230,000 Ft of curb and over 500,000 sft of flatwork
US-31 over Washington Ave, Holland

Reinforced bridge approach pavement slabs!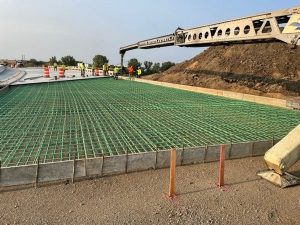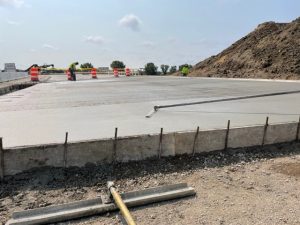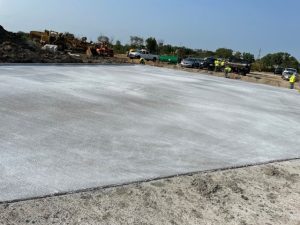 Grand Blanc Rd. Roundabout, Genessee County
Decorative Concrete in the new Roundabout at Grand Blanc Rd in Genessee County!
US-31 at M-22 Roundabout, Manistee
Decorative Concrete pavement at the new roundabout in Manistee!
New curb and gutter on the Cottonwood Dr road reconstruct
I-69/I-475 Interchange Reconfiguration, Flint
Slipform Valley Gutter going down on this project on the last stretch of this two year project!